I'm excited to share with you my interview with actress, singer, musician, and artist Persia White.
A little bit about Persia White (via wikipedia.org): she was born in Miami, Florida and raised in Nassau, Bahamas, and Miami. At the age of three, she earned a scholarship to the Nassau Civic Ballet Company. At age eight, she joined the Miami Coconut Grove Children's Theater. As a teen, White studied dance, acting, singing, and painting. Her films roles include: various independent films, including Red Letters (opposite Peter Coyote) and the cult horror Blood Dolls.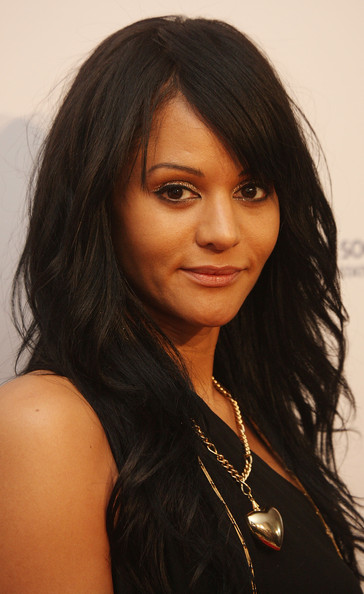 Persia White's TV movies roles includes: Operation Sandman (opposite Ron Perlman), and Suddenly, opposite Kirstie Alley. Her television work includes guest starring roles on Angel, NYPD Blue, The Steve Harvey Show, Brooklyn South, Buffy the Vampire Slayer, as well as a series regular role on Breaker High with co-star Ryan Gosling. In 2008, White appeared in The Fall of Night, as the character Dawn. She can also be seen in Chrisette Michele's video, "Be OK". White recently completed the drama Spoken Word, set for release in 2010. Persia is a vegan and an animal welfare and environmental activist.
I spoke to Persia White on the phone this past summer. I had the most amazing conversation with her about her beginnings as an actress. Her role on the long-running sitcom "Girlfriends". The award-winning documentary Earthlings which she co-produced and was narrated by Joaquin Phoenix. What does fame really mean to her. What's in her makeup bag. And future plans. Persia to me came across as absolutely beautiful inside out. I want to thank Persia for taking the time to chat with me!!
Marta Walsh: How did you decide on a career in acting, and what were some of your first breaks as an actress?
Persia White: I loved acting since I was 8 years old. I started to do theatre in Miami on the Coconut Grove Children's Playhouse. That was my big introduction to acting. Then a talent scout founded me suggested I should find an agent. I was also a dancer and kept dancing but eventually I got into acting, which is a bit easier. Dancing is such a hard career. I still love dancing. I used to be one of these artistic kids and always loved make people laugh. I would do stand-up comedy skits when I was young. I moved to LA when I was a teenager and booked my first TV Series: "Breaker High" with co-star Ryan Gosling. I did several TV guest star appearances like in NYPD Blue and Buffy the Vampire Slayer. I then booked a soap opera in New York which so happened to get cancelled. I moved back to LA, which was good because I booked the role of Lynn Ann Searcy in the sitcom "Girlfriends".
MW: What did you enjoy most about your role in "Girlfriends"?
PW: I loved being funny and laugh, especially when you have a role for a long time. I was allowed to look fabulous but at the same time to be funny and a little silly. Overall my 9 years on "Girlfriends" was one of the best experiences I've ever had. We became a family. And we learned a lot about the industry. Fans are my favorite part. It was very exciting to connect with the people who watch the show. When you are on TV in people's living rooms and bedrooms they develop a more personal relationship with your character as oppose to a character in a film. And when My Space emerged I could actually see my fans and talk back. I asked my character to be bi-racial, because I'm bi-racial, it wasn't written in the original script. So it's nice to see other bi-racial girls relate to me.

Girlfriends Cast from left: Golden Brooks, Tracee Ellis Ross, and Persia White
MW: Would you say Persia is funny in real life?
PW: Yes I can be pretty goofy. Someone once asked: "What is like dating Persia?" and the answer was: "she is like a sexy clown". I love to see women that are smart, funny, strong and outgoing and not just sex symbols.
MW: Which other film genres are you interested in playing in the future? What would be your dream role, at least for now?
PW: My favorite role would be a dark dry comedy that is between funny and serious.
MW: What is next for Persia White?
PW: This past summer I've been working on a dark comedy called "Fernando" about art, sex, love and death. It was written by Steven Haworth and directed by Charles Otte. It meant 2 hours on stage no cut playing a very intense role. The show ran on a limited time and ended on August 15th, 2009. I just finished two independent films: Spoken Word with Ruben Blades and Stand Off with Darrin Henson. I also began working on an independent film called Disciple. I've been working on my two albums: MECCA and "Problem Child." I'm a painter so I'll be doing a gallery showing in LA combined with my record release.
MW: What do you love most about acting?
PW: I love the study of human behavior. I love becoming the different people that I see or observe, and it's therapeutic in its nature.
MW: What advice can you give to anyone who is trying to break into the acting world?
PW: My goal was never to be famous but to be a great actress. If you want to be a good actress or actor just become it. Study and learn your craft and be persistent. If you want to be famous I don't even want to talk to you. I don't even understand it. It's a horrible goal in life. Being successful is all about becoming good at what it is that you love.
MW: You co-produced the award-winning documentary Earthlings which was narrated by Joaquin Phoenix. How did it all begin?
PW: I met Shaun Monson the director and he was trying to put together Earthlings as project of passion. I was already involved in animal welfare. Getting involved in Earthlings was pretty intense because there were still a lot of things I didn't know. To raise compassion and awareness is so necessary. The documentary is not just about animals it's about how we treat each other as well. How we have empathy for the weak and we don't abuse it. It exposes the truth. It is a very difficult film to get into mainstream because there are so many corporations that will hurt if their secrets revealed.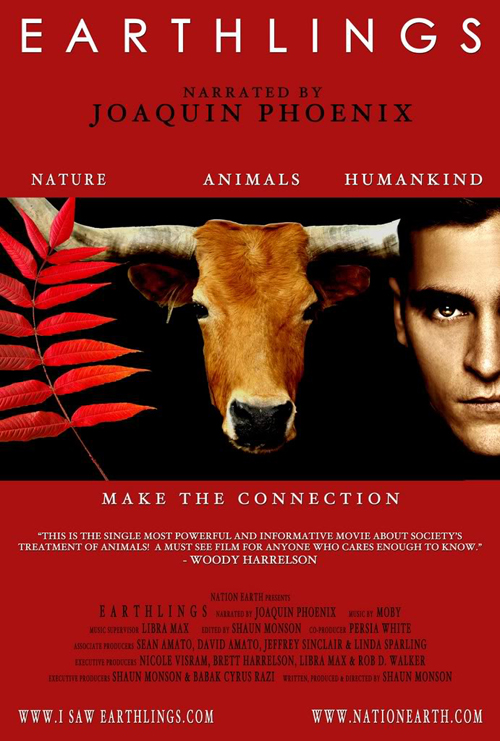 MW: How was it like recruiting Joaquin Phoenix to narrate Earthlings?
PW: It was very difficult. Joaquin Phoenix is a wonderful actor, and like myself, a vegan. However, Joaquin is booked and away so much. He's schedule was intense. But we did it. The music was donated by Moby.
MW: How do you keep your hair so beautiful?
PW: I use Giovanni hair care.
MW: What 's in your makeup bag?
PW: I use mascara by Chantecaille and Chantecaille foundation stick. An Aveda eye liner and Aveda lip balm.
MW: What is your top beauty secret?
PW: Good diet. Eating fresh fruit and vegetables can help skin to glow and not breakout. Also, wearing sunscreen is important.
MW: What is your favorite city in the world? Hollywood?
PW: Paris. I was just there back in November, and it was just beautiful. I love the European lifestyle. And, Vancouver, Canada. Hollywood for me is a place for work.
MW: What one or two things some people may not know about Persia White?
PW: Some people might know that I'm a painter. I've been painting huge paintings and bunch of small ones and I'm thinking to do a gallery show with music in different rooms. And my play "Fernando" gave me a chance to play a painter on stage. So it's great to combine all arts in one. Painting is one of my favorite forms of art.
Average Rating:
4.6
out of
5
based on
287
user reviews.