Beauty Interviews is excited to share with you an interview with American model and actress Josie Maran. Josie is also the founder of her own natural cosmetics product line, named Josie Maran Cosmetics.
In this interview Josie Maran talks to Marta Walsh about what led her to create Josie Maran Cosmetics. Her ultimate beauty secret. Her passion to protect the environment and for all things green. The people that inspire her the most, and future plans.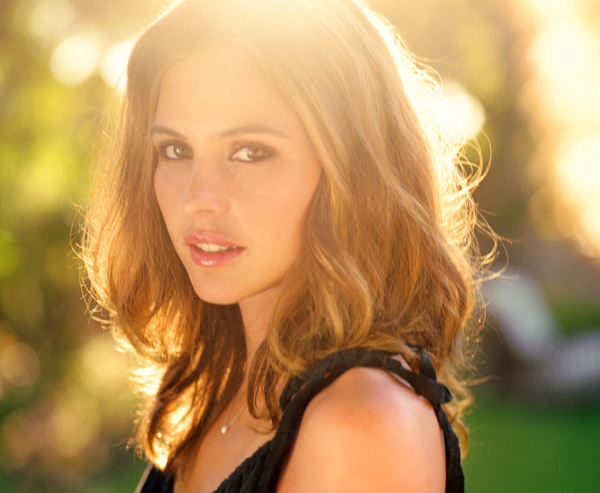 Marta Walsh: You are known for your career as a model and actress, what inspired you to create your own cosmetics line?
Josie Maran: When pregnant with my daughter a few years ago, I decided to look for natural makeup formulas to use and discovered that none lived up to the levels of sophistication and luxury as I wanted. It was then I realized that after spending so many hundreds of hours in the makeup chair, I was uniquely qualified to create my own line of cosmetics, the type of makeup that I was searching for: chic, luxurious and, most importantly, healthy. Not long after the birth of my daughter, Josie Maran Cosmetics was born.
MW: What is the Josie Maran Cosmetics philosophy?
JM: I believe in beauty without the baggage. Less is more. When starting my makeup line, I knew I wanted to avoid using toxic ingredients such as parabens and petrochemicals. Therefore, I aligned Josie Maran Cosmetics with The Campaign for Safe Cosmetics, a national coalition of women's, consumer rights and environmental health organizations. I want to contribute to making positive change, and I also want to create something fun, beautiful, and luxurious. My dream is to build a brand with so much influence and popularity that my customers and I can work together to make the world a better place.
MW: Which products from your cosmetics line are you most in love with?
JM: Argan Oil is my ultimate beauty secret and favorite ingredient—I use it in over 90% of my line! As a moisturizer for skin, hair and nails, this 100% organic oil is housed in a recyclable glass bottle and purchased from women's cooperatives in Morocco. A new favorite is my Argan Moisturizing Stick—now available exclusively at Sephora—which infuses the powerful hydrating ingredient of Argan Oil with rich Avocado Butter and Tea Tree Oil for concentrated moisture wherever you need it! This stick is the perfect size for my purse and I use it throughout the day on my lips, cuticles, elbows!!
MW: What was the most enjoyable part of creating Josie Maran Cosmetics?
JM: The most enjoyable part is knowing women will be getting healthy beauty products. I am very strict when it comes to ingredients and I am creating a line people can trust and feel good about on the inside ant out.
MW: Where does your desire to protect our environment come from?
JM: I was born into a family that cares about environmental and social issues – so you could say my awareness of environmental issues was just a natural part of my upbringing. My father is a green builder, my mother an artist, my grandmother a human rights activist/professor at UC Berkeley. We were always into a socially conscious way of living. But, I do feel that now having a daughter of my own has led me to a whole new "eco-awakening" – inspiring me to be even more conscious of our impact on the environment.
MW: What is your number one beauty secret?
JM: When I'm tired, I like to use my Argan Oil under my eyes… and I smile a lot.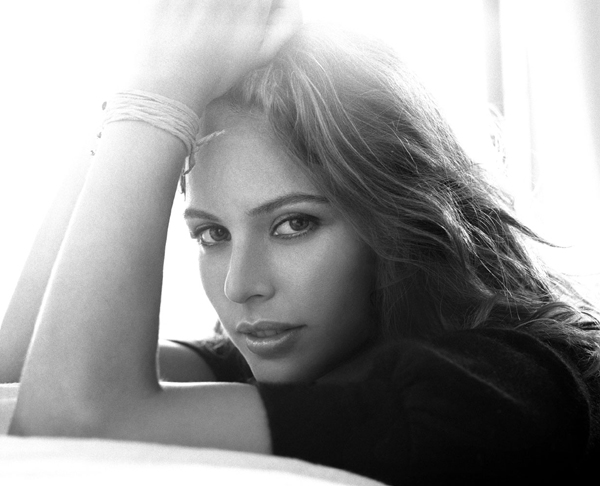 MW: How would you describe your own style?
JM: I'm a free spirit who loves to be barefoot or in organic high heels.
MW: In your opinion, what makes a woman beautiful?
JM: It's not what makes a woman beautiful, it's what a woman makes beautiful. I think beauty comes from within and it's up to women to take care of herself inside-mentally, physically, emotionally, spiritually. And then her beauty will shine through….
MW: Which people inspire you the most?
JM: My mom has always influenced my style and sense of beauty, and of course my daughter, Rumi Joon is my biggest inspiration.
MW: What is your favorite city in the world?
JM: San Francisco
MW: What are one or two things some people may not know about you?
JM: That I'm an inventor and the pronunciation of my last name rhymes with "Karen"
MW: What's next for Josie Maran?
JM: I'm evaluating all my ingredients and formulas to make sure they are healthy and reformulating where need be. We are launching a brown mascara and some amazing new Argan Oil products this fall.
Average Rating:
4.7
out of
5
based on
191
user reviews.