I'm thrilled to share with you my interview with figure skating champion Rachael Flatt. Rachel is 2008 World Junior Champion and the 2008 & 2009 U.S. silver medalist.
In this interview Rachel Flatt talks to Marta Walsh about her beginnings as a figure skater. The biggest moments of her figure skating career so far. Reveals some of her beauty secrets and future plans.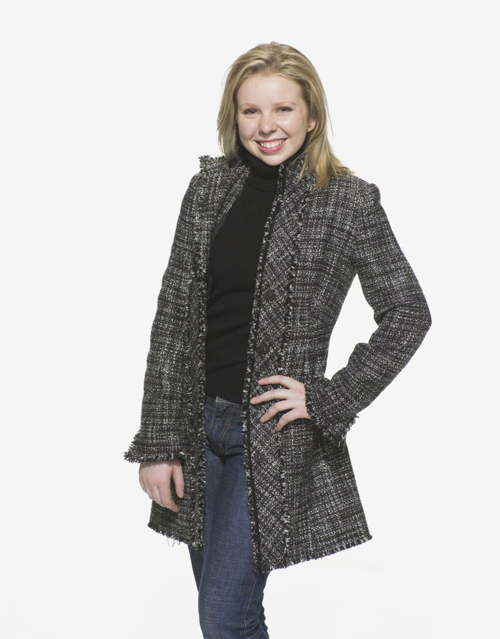 Photo Credit: USOC / NBC Sports
Marta Walsh: What attracted you to figure skating and what are some of your biggest moments in your career so far?
Rachael Flatt: I started figure skating when I was about 3 1/2- 4 yrs old. I was at the local mall in San Diego with my parents when I was 2 1/2 yrs old and the local skating club was hosting their annual summer ice show. I told my parents that I wanted to try it…I liked the idea that the skaters seemed to float effortlessly across the ice, loved the idea of spinning and jumping and they seemed to be having a lot of fun. About 4 months later, I started "Learn to Skate" lessons and have not turned back. Love it just as much over 10 yrs later as the day I started! Truly a life long passion!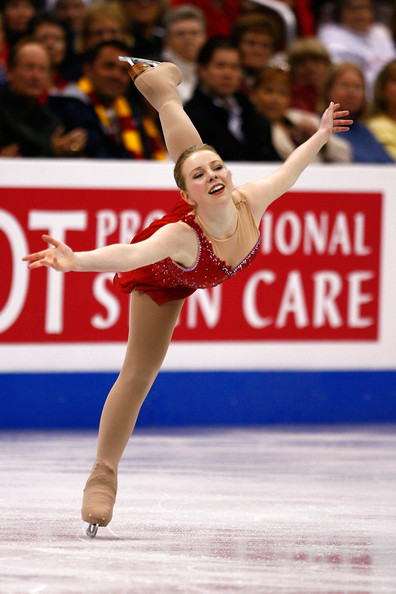 Photo Credit: Getty Images and www.dailymakeover.com
Biggest moments so far in my career: Well, I would have to say that there have been several and for very different reasons. My first National Championship title: I won the Novice Ladies event when I was 12 yrs old at the 2005 US National Championships in Portland, Oregon. I loved the competition because the fans were so supportive, I had the chance to skate in a large arena for the very first time, and got to perform in the Champions Exhibition on Sunday with all the other champions from each level and discipline and it was very inspiring. Winning the World Junior Championship in 2008 in Sophia, Bulgaria: A World champion! Pretty cool! My first US Figure Skating Championship as a Senior Lady: I was 14 yrs old and had two pretty good performances and finished 5th overall! The move up from Novice to Junior to Senior doesn't sound like much, but competing with so many of the skaters you have watched and admired for several years, the presence of the media is an adjustment, but again, it was an absolute blast! And, most recently, the 2009 World Championships that were held in Los Angeles in March. It was a sort of homecoming for me because I grew up 100 miles south of LA in Del Mar, CA. So, my first coach, alot of my friends from Del Mar as well as my first rink in San Diego came to watch the competition. It truly was a homecoming as the crowd was incredibly supportive and to receive a standing ovation from a southern California home town crowd at the end of my long program is something I will never forget. And, I am sure there are more to come!
MW: How do you manage to balance your figure skating career with school and being a teenager?
RF: Time management skills are key. I think alot of skaters have similar skill sets because you learn early on in your training, that you only have so much time on the ice each day and you have certain goals or tasks that you need to complete each day and perhaps on each training session. You know that your ice time is limited, so you need to be effective with your time to achieve those daily goals. And, a day planner and my AT&T Blackberry! Can't live without them!
MW: What are some of the lessons and disciplines figure skating has thought you as a person? What does it take to succeed as a figure skater? What advice can you give to anyone interested in this career?
RF: As I mentioned above, time management skills go hand in hand with this particular sport. And… Patience. If you want to have longevity in a sport like this, you have to be patient. Work at your skills daily, don't procrastinate. Eventually, you will learn the new skill, rotate a clean jump, spin faster, express your choreography better, skate clean programs. It's all about breaking down a big project to manageable goals…daily, weekly, monthly, quarterly. And, having the patience to know that some days are going be better than others. To quote Aristotle: "We are what we repeatedly do. Excellence, then, is not an act, but a habit." I truly believe that!
MW: What is next for Rachael Flatt?
RF: It's a busy season for me right now. I am training hard in preparation for my Senior Grand Prix assignments: Cup of China (Beijing) at the end of October, and then Skate America in Lake Placid, NY in mid-November. I'm very excited for both events and my goal is to medal at both events, improving my programs at each event and qualifying for the Senior Grand Prix Final in December in Japan. The US National Championships are in January in Spokane, Washington and the results of US Nationals will be heavily considered in determining TEAM USA at the 2010 Vancouver Olympic Games. I am a senior in high school, and diligently working on college applications and essays and graduation is at the end of May! So, lots of excitement this year!!
Rachel Flatt On Beauty Secrets:
MW: What is your signature fragrance?
RF: BVLGARI: Eau Parfumee Au The Blanc
MW: Which beauty products we'll always find in my makeup bag?
RF: MAC eyeshadows, lipglosses and Cherry Chapstick (a necessity for being in Colorado where the air is so dry and in an ice rink 3-4 hrs each day!)
MW: Which products are in your shower?
RF: Pantene Pro-V shampoo
MW: What is your philosophy about beauty?
RF: A look that radiates confidence!
MW: What are your favorite beauty treatment destinations?
RF: Locally here in Colorado Springs: Aveda Salon for skin care and J Gregory Hair Salon. But, I have to say, I did very much enjoy my day with Dorothy Hamill and Ludmilla Suvorova at Oscar Blandi Salon in NYC!
MW: Who are the Celebrities that inspire you with their talent and beauty?
RF: Reese Witherspoon: simply elegant! She always looks fabulous! Kate Hudson's confidence!
MW: Which city do you love the most?
RF: Florence, Italy!
MW: What one or two things some people may not know about Rachael Flatt?
RF: I LOVE roller coasters…the higher and faster the better, and one of my favorite sayings is "Work Hard, Play Harder!"
I would like to thank Rachel Flatt for her time and for brilliant interview!!
Average Rating:
4.8
out of
5
based on
276
user reviews.