I'm so excited to share with you my interview with the gorgeous Erin Kaplan. You may know Erin from staring in MTV's hit series The City opposite Whitney Port and Olivia Palermo. And, at 26, Erin is ELLE Magazine's youngest ever Director of Public Relations.
In this interview Erin Kaplan talks to Marta Walsh about her beginnings working at ELLE Magazine. How working with Joe Zee ELLE Magazine's Creative Director has changed the way she's thinking. Puts the on camera drama with co-star Olivia Palermo in perspective. She even dishes out some style and beauty secrets and reveals another secret about her hair.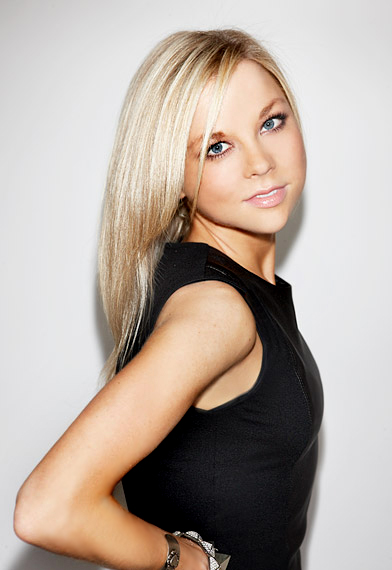 Erin Kaplan
Photo courtesy of MTV
Marta Walsh: When did your fascination with fashion and style begin?
Erin Kaplan: Honestly, it wasn't until I started working at ELLE that I really became interested in fashion. I grew up with three brothers so there definitely wasn't a lot of fashion-talk around the house. However, I have always been interested (obsessed really) with magazines and publishing…
MW: Working for a top fashion magazine such as ELLE is every girl's dream. How did it all happen for you?
EK: I started at ELLE as a Marketing assistant and gradually made the transition over to Public Relations.
MW: What does it take to succeed with a career in fashion?
EK: To be successful in any industry I think you just have to be ambitious and passionate about the work you're doing.
MW: What attracted you to star in MTV's The City and what do you like and dislike about being famous?
EK: I'm definitely not famous! I never, in a million years, thought that I would be on a television show. I'm much more comfortable staying behind-the-scenes, but I think being on camera has given me unique perspective and insight into the entertainment industry that I never would have acquired otherwise.
MW: We all want to know, what is it about Olivia Palermo's character in The City that gets to you every time? Are we all just seeing the director's cut or you both actually hang out in the real world?
EK: There is tons of footage that never makes it on-air. We film for months and months and only minutes make it onto the show.
MW: What are some of the most memorable words of wisdom you've learned from working with ELLE's Creative Director Joe Zee?
EK: I'm not sure there are specific words of wisdom, but Joe is such a "big idea" person so working with him has really made me think about things on a much larger, grander scale. It's definitely fun to try and make some of the bigger ideas come to fruition.
MW: On the The City you always look beautiful and impeccably put together. What tips can you give us on staying looking fresh during a long day at the office all the way through that last minute night out on the town with your girlfriends?
EK: Accessorize!
MW: What is next for Erin Kaplan?
EK: Well, I'm obviously still working at ELLE and we're filming Season 2 now—so there is a lot going on!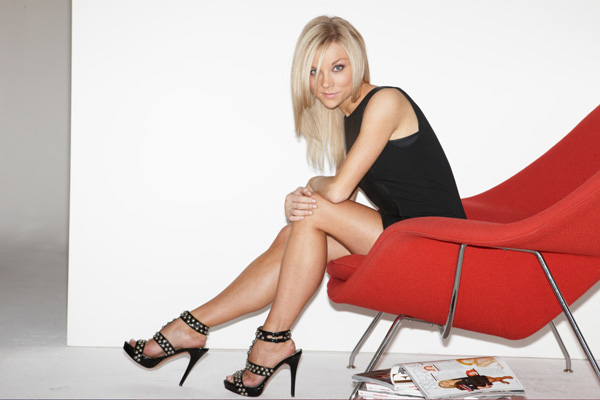 Erin Kaplan
Photo courtesy of MTV
Erin Kaplan on Style & Beauty Secrets:
I keep my hair beautiful thanks to…
Anthony at Julien Farel.
My favorite skincare products are…
I'm incredibly basic in my skincare routine. I've always just used Dove soap and Olay moisturizer.
I get my eyelashes looking long, full, and sexy using…
Dior Show
The best lip-gloss I ever owned…
Rosebud Salve
My signature fragrance is…
Escape by Calvin Klein (which I've worn since High School…)
The one beauty product you will always find in my makeup bag is…
Mally Beauty Evercolor Poreless Face Defender. It takes all shine away when filming
My number one style secret is…
Accessorize. I'm not very adventurous in my wardrobe choices and tend to stick with the basics. I've learned (with Joe's help) that adding a few simple accessories can add so much to an outfit.
The celebrity I find most beautiful is…
I think Kate Bosworth is gorgeous and has a great sense of style.
The first movie I watched on a date was…
Pleasantville… on my first date ever.
One or two things some people may not know about Erin Kaplan…
My hair is naturally ridiculously curly….ringlets.
Thank you Erin for brilliant interview!
Visit Elle Magazine at www.elle.com
Learn about MTV's The City at mtv.com
Average Rating:
4.9
out of
5
based on
228
user reviews.